Check me out: I've been a woman with a mission, checking goals off my to-do list, entering contests, submitting stories, doing what needs to be done as a writer with bills to pay, people to see, and places to go.
I send away, then check things off my list like it's Taquitos and toilet paper at Costco, vowing to throw spaghetti at the walls until something of mine sticks.
It stuck.
Apparently, I have a voice.
Actually, a Voice of the Year. VOTY. Me. This girl right here.
I am a BlogHer 2017 Voices of the Year Honoree for an essay about my college kid leaving her stuffed animals behind.
Really.
This is a really big deal, this Voices of the Year (VOTY) Honoree thingy, and I'm thrilled, humbled, and honored, after emailing the contact to make sure it was for real.
My essay, When Your College Baby Leaves Her Lovey Behind, was published at Grown & Flown, and I'm forever grateful (but sure am missing VOTY traffic to my own blog and Facebook page).
The honorees are headed to the BlogHer17 conference in Orlando, and I have to do the math to see if I'll attend. We'll see.
But wait, there's more.
Several of my essays were won acknowledgement by the Connecticut Press Club with first (MIL Gift Giving) and second places (My First Love Met the Man I Married) for on-line features stories, but wait, there's more.
My blog, Kathryn Mayer • Writing Out Loud, this one you're reading right now, won 1st place for Best Personal Blog in the state of Connecticut. This one. Mine.
CT Press Club
First Place, Best Personal Blog
 KathrynMayer.com • Writing Out Loud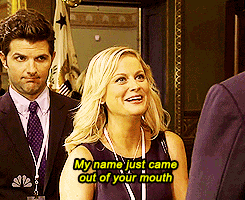 Doesn't happen if I don't send it in. Nothing will ever happen if I don't do something to make things happen. Nothing sitting on my desktop in a folder, or scrawled in composite notebooks teetering on the nightstand, will ever get printed anywhere. Never.
None of my ideas or essays will win any awards or be considered for bigger audiences if they sit dormant in my mind so all I can do is keep checking things off the list, and let the spaghetti fall where it may.
Thanks for listening. And reading. And sharing. And cheering, both on-line on Facebook, and on line in the grocery store.
Let me buy you a beer or a coffee sometime to say thanks, would that be okay?